The New Bunny Boy Outfits Will Be Introduced Through FFXIV Patch 4.3
Final Fantasy XIV
Date: Apr/10/18 16:17:27
Views: 125
Waiting for new updates of Final Fantasy XIV coming on April 14th through the new Letter from the Producer LIVE, new information about the game came during the PAX East 2018. If you need gils in game, you can buy cheap FFXIV Gil on FFXIV4GIL.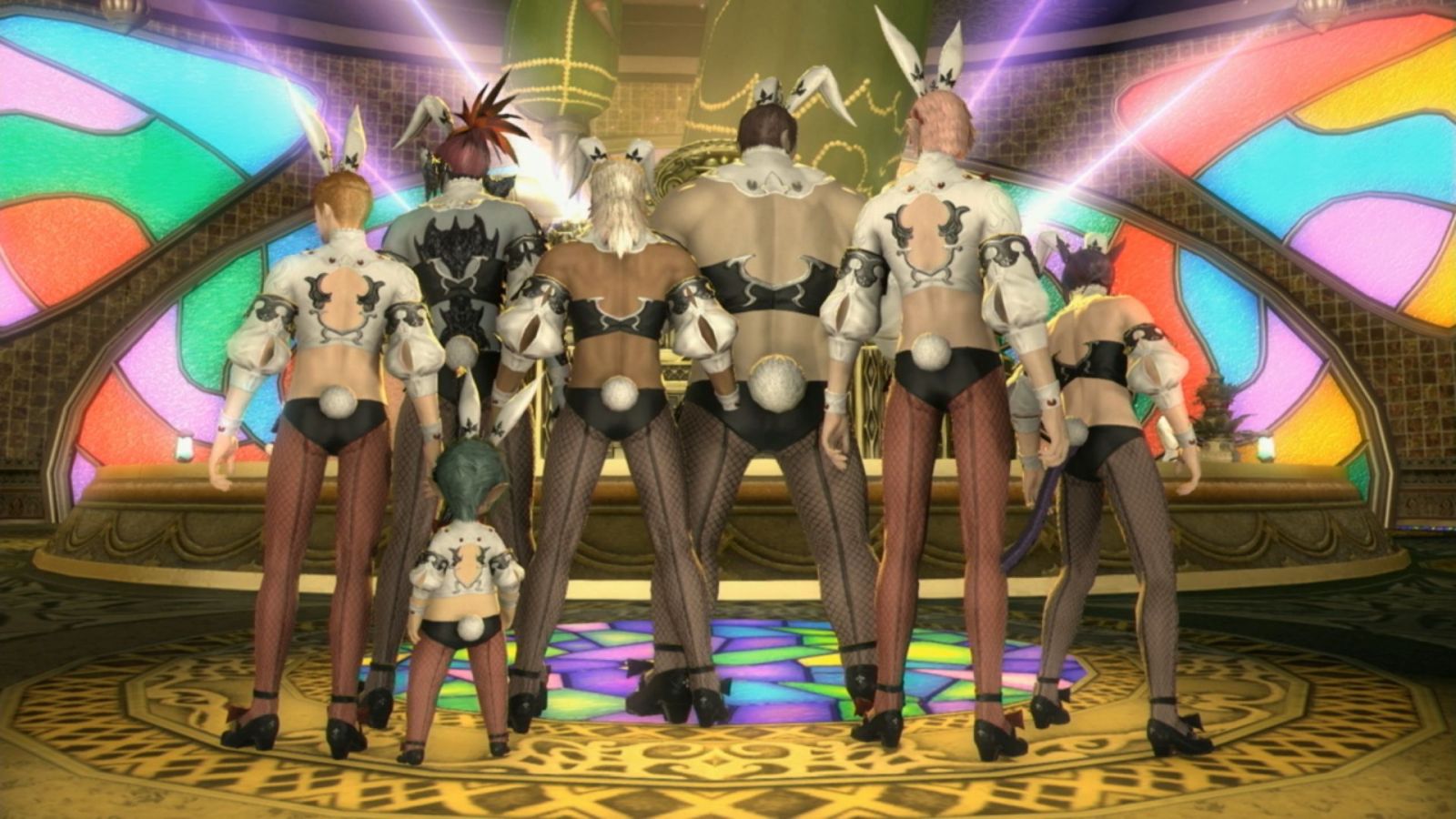 Square Enix has confirmed the arrival of the male "Bunny Boy" costumes, that is, the sexy bunny dresses intended for male characters. The new outfits will be introduced through the MMORPG patch 4.3. Obviously, the developer has shared two images that show some "models" wearing the new costumes.
Do any of you have the courage to wear them? We remind you that Final Fantasy XIV is available on PlayStation 4 and PC.